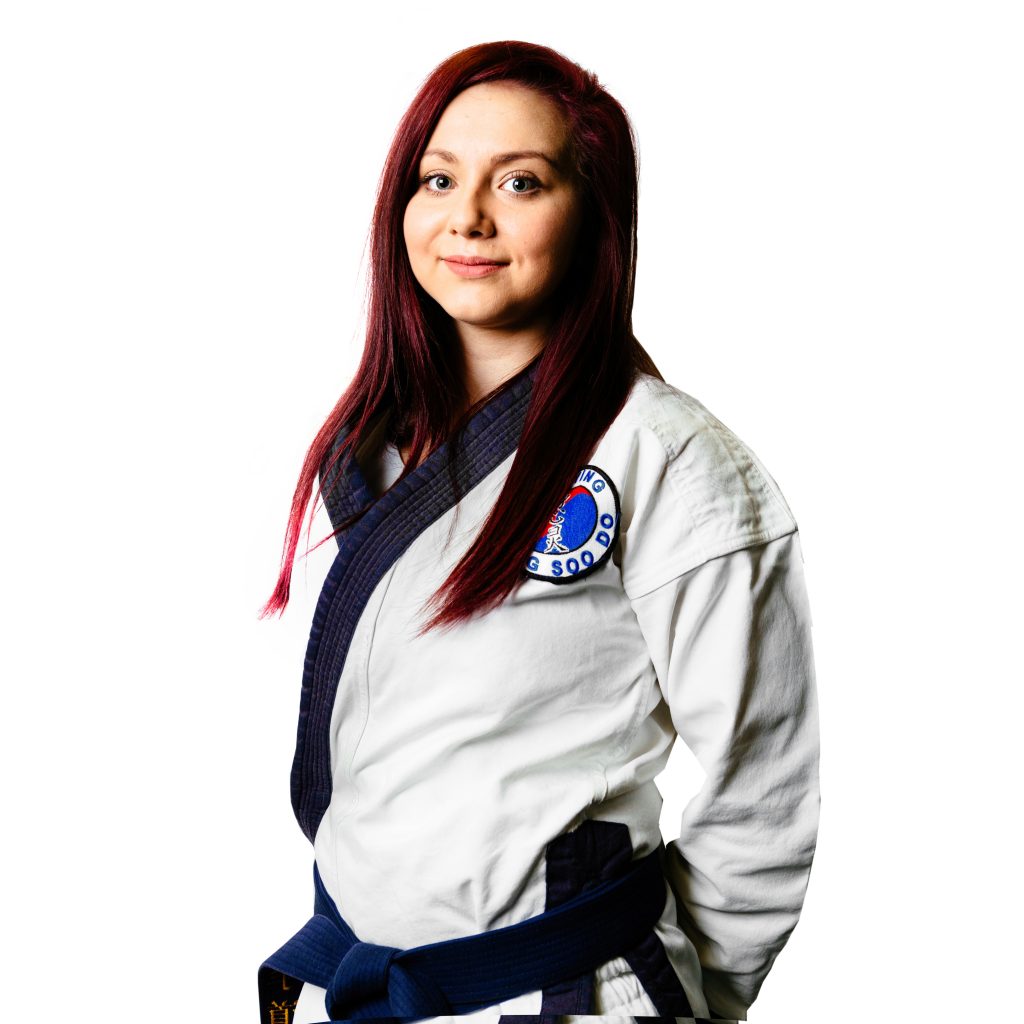 I started training in Tang Soo do at the age of 6. Both my mother and my brother trained, so i guess you could say it was a family affair. Classes were fun and I entered many championships thoughout the UK. I particularly enjoyed the free sparing and I used to train at least 3 times per week.
This all stopped when i gave birth to my daughter, who became the main focus in my life.
As my daughter got a little older I was able to fit training in more and more around my family life. Although I enjoyed training I had matured a lot since I had left and had a greater understanding of Tang Soo Do. More importantly what I believed could be used as self-defence.
Since training with Master Craig Moat we were given the opportunity to invest time into what we believed would work for us as individuals.This opened my eyes significantly because not only was I learning simple self-defence techniques but they were developed by myself. I joined Zi Shiying Tang Soo Do to further develop my current skills and train in an environment that is both friendly and open.
We are a "not for Profit" organization who support the Anti-Bullying Allience, which do a fantastic job. Having a young daughter in this day and age can be dangerous, especially when bullying in general is on the increase. I want to teach my daughter and others in the class avoidance and awareness training and if needed physical intervention if required.
My daughter and myself currently train twice a week and I have the role of being female instructor. This is to engage with any women who may feel uncomfortable when training with men. This has been well received within the club and I hope we can increase the amount of women within the club.
I really enjoy training in hyungs, free fighting and our boot camp sessions, but most importantly I get the most satisfaction seeing our students progress with each grade.
Many thanks for reading and I hope you enjoy the rest of our web site.