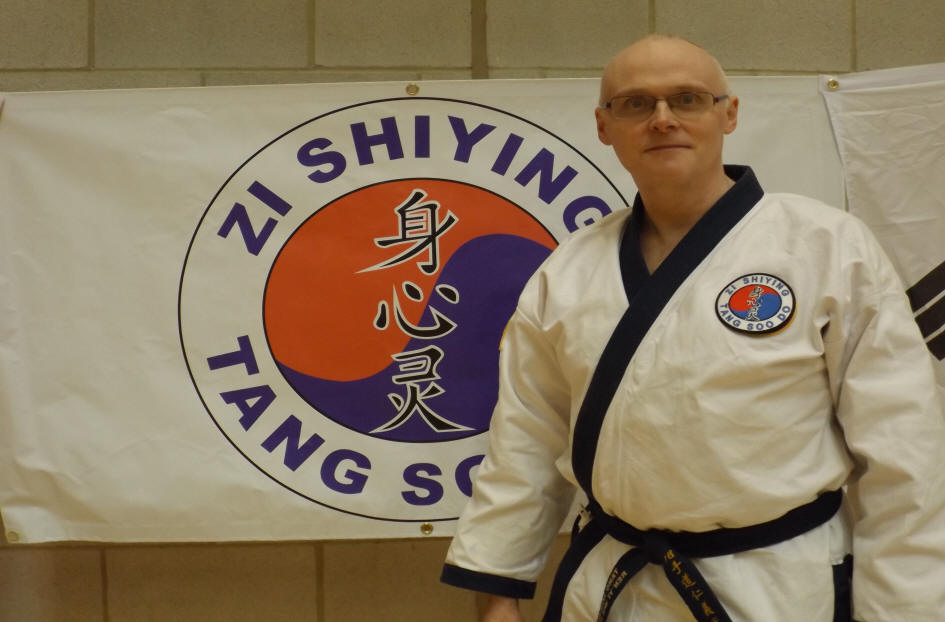 The first martial arts lesson I went to was an aikido lesson in Thornaby as a 6 year old. Time has passed since then and my martial arts journey over the years has included Shotokan and Kyokushinkai finally moving on to a 3rd Dan in Tang Soo Do.
I have competed in a number of competitions and taught a range of students including those with labels such as ex-offender, ADHD and autistic spectrum disorders. Humility, kindness and a determined spirit are the defining aspects of my practice. I cherish my training at Zi shiying TSD in Billingham and enjoy learning from others and hopefully contributing to the leaning of others too. I remain appreciative to my instructors (and fellow students) over the years for their wisdom and patience.
Many thanks for reading and i hope you enjoy the rest of our web site.