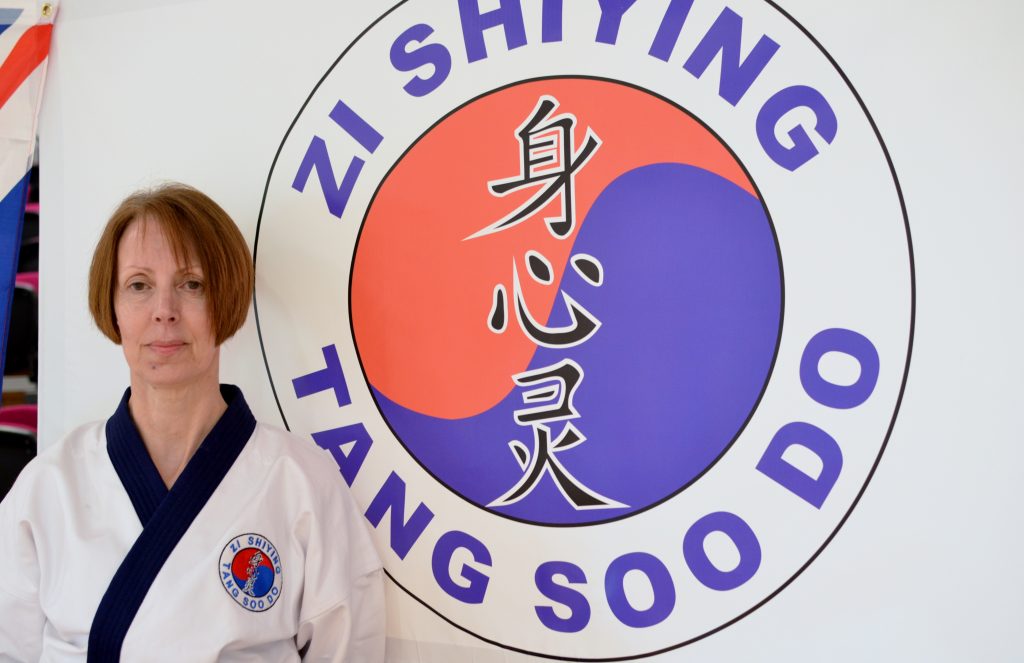 The journey of martial arts started around 20 years ago for myself. At first I wasn't a great fan of this, just thought it was a load of shouting and kicking. At the time I was forever taking my husband and children to Tang Soo Do which at the time was run by Mr. David Allerton. Then I thought I may as well give this a go and too my surprise I really enjoyed it. I reached red belt then left because of personal circumstances.
A year or so down the line I studied Aikido involving hand techniques, bokken, jo and knife techniques although I had a very good teacher Aikido started separating in all directions. I practiced this on and off for a few years.
Since then I joined another two organisations of which I got two first Dan grades one of them which I was quite disillusioned with. It became very regimental, demanding and money profiting it didn't matter about the student at all!!
I resigned to the fact that I would never do martial arts again and left it at that.
It was by pure chance that we got talking too Master Craig Moat who at the time was setting up his own organisation known as Zi Shiying Tang Soo Do and invited me to come along and see for myself what it was all about. I'm glad I did. The instructors, students and parents were all welcoming and accommodating and friendly with no egos attached.
It is a real pleasure to train in a not for profit organisation. Master Craig Moat does not favour anyone but only encourages the student to do their best.
I look forward to this journey with Zi Shiying TangSooDo and I am sure I will keep on learning with this organisation.
Many thanks for reading and i hope you enjoy the rest of our web site.